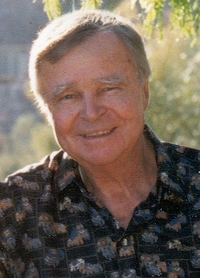 WHO WE ARE
CARSTENS FAMILY FUNDS was created by that incredibly smart & generous man, Bill Carstens.
As a young man living in suburban Los Angeles, Bill was the recipient of a "campership", a small scholarship enabling him to attend a YMCA camp. There he was exposed to character-building & leadership training in a rustic and 'fun' setting. Bill often stated that this single experience had a broad and lasting impact. Bill never learned the identity of that generous donor but vowed that once he had financial success, he would follow that person's example of providing new and stimulating opportunities for children.
WHAT WE DO
CARSTENS FAMILY FUNDS provides grants to high-performing organizations that promote academic achievement and encourage pathways to college and graduation. Additionally, we fund programs that promote the arts, character-building and development of leadership skills.
Our focus is youth. We want the next generation of citizens to be healthy, safe, educated.
–Deb Carstens